JR KYUSHU TRAINS
Limited Express
Ibusuki no Tamatebako
Try this moving monotone magical treasure box. White smoke vents when you board!
This train operates between Kagoshima-chuo and Ibusuki was designed with the theme around the folk tale of Dragon's Palace of the Satsuma Peninsula. In addition to the bold monotone exterior and comfortable sofas inside, boarding through white smoke mimics Urashima Taro's treasure box folk tale and is a popular attraction.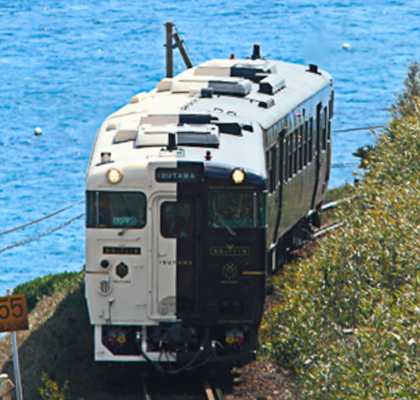 Cabin interior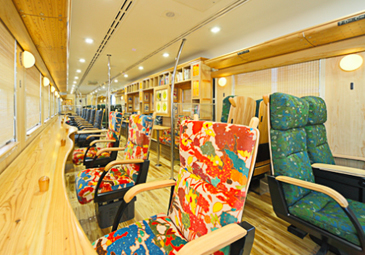 Car-2: Swivel chairs
Cedar wood from southern Kyushu was used in the construction of the interior of this car. All seats on ocean side of this car can be swiveled to face the water.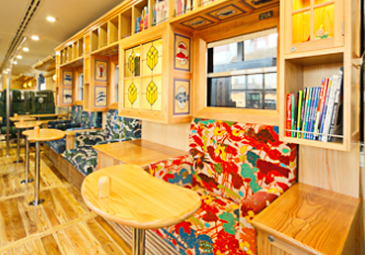 Car-2: Sofa seats with bookshelves
There are some comfortable sofa seats.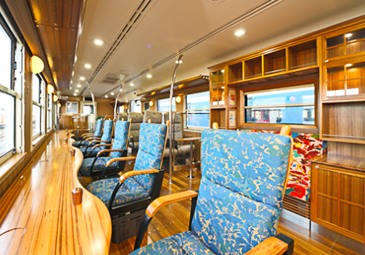 Car-1: Swivel chairs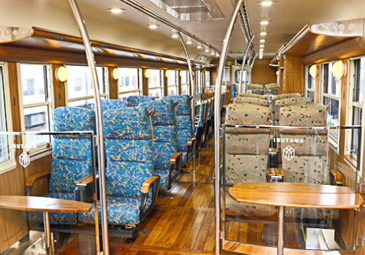 Car-1: Cabin
Teak, which is normally used for cruise ships and yachts, can be found in this car's interior. Seats can swivel to face the ocean and the counter below the window. You can find books of Ibusuki on the bookshelves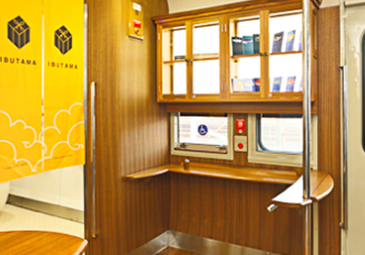 Car-2: Wheelchair space
This space is for wheelchair bound travelers and will allow a view of the ocean.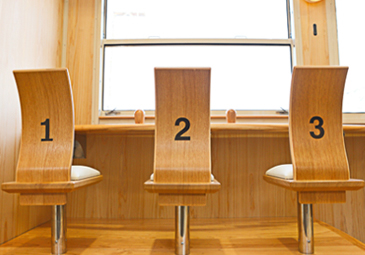 Car-2: Kids seats
A low built-in counter is also available for children.
The interior of Kyushu Shinkansen and D&S Train will be covered on Google Street View.
Enjoyment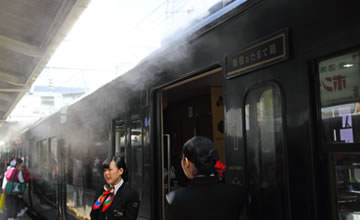 Dragon's palace smoke

When the train doors open, steam comes out from vents at the top of the doors, mimicking the smoke from the treasure box in the Dragon's Palace folk tale.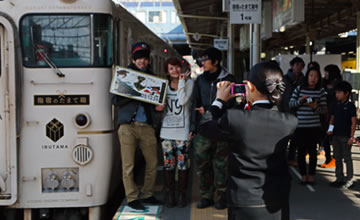 Photo services

How about a photo holding the special panel? Cabin attendants will help you memorialize your trip. Please feel free to contact your cabin attendant.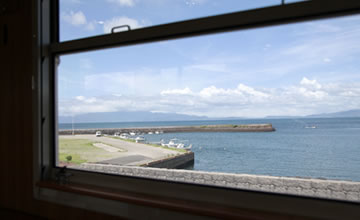 Ocean views from the train

You can enjoy a view of Kinkowan Bay and Sakurajima.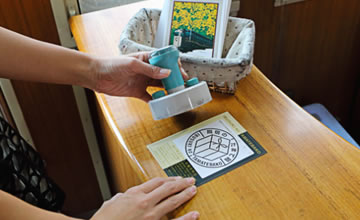 Commemorative ticket

All passengers will receive this ticket. It is also has space for a stamp that will help you memorialize your trip.
On-board souvenirs/bento lunch boxes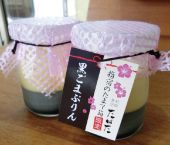 IBUTAMA Custard Pudding

Two-layered crème brulee-like custard pudding made of fresh eggs and milk set on top of black sesame sauce.
430 yen (tax included)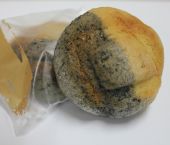 Kamelon Bread

This bicolored bread with sweet potato filling was made in the image of the turtle who took Urashima Taro to the Dragon Palace.
240 yen (tax included)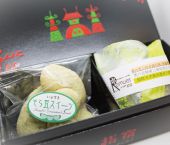 IBUTAMA Sweets

"IBUTAMA Sweets" consists of assorted cookies and shortbread: Soramame cookies made of Ibusuki grown broad bean-kneaded dough and shortbread with green tea from Ei.
720 yen (tax included)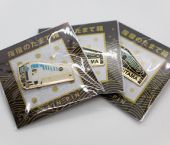 IBUTAMA Pin Badge

530 yen (tax included)

IBUTAMA Strap

840 yen (tax included)

Ibusuki Onsen Cider

The moderately sweet cider is made using clear natural spring water of Tosen Gorge.
260 yen (tax included)
*There are some cases that the on-board sales is not open even if the train is operating on. Please be understanding in advance.
Destinations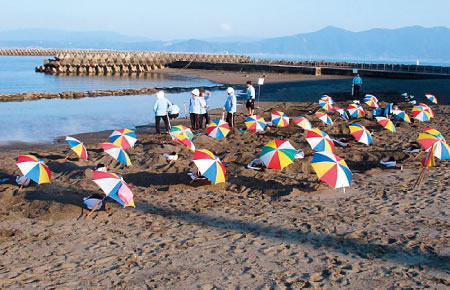 Natural Geothermal-heated Sand Bath

Soak in the warm sand and also feel the southern sea breeze. This is a must-try spa treatment for great detoxification.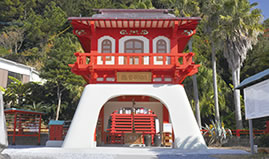 Ryugu Shrine

This shrine is located at the tip of the cape where Urashima Taro departed for the Palace of the Dragon. At this shrine where Princess Otohime is worshiped, it is said that if you write a wish on a shell and dedicate it to the shrine, your wish will be granted.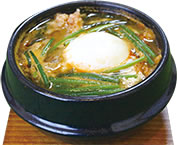 Ontamaranton

This hot Berkshire pork soup topped with a geothermal-boiled egg will be a great companion with sake.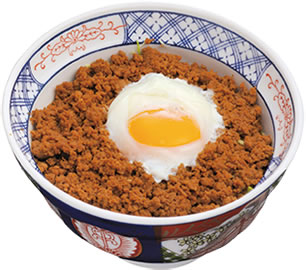 Ontamarandon

This is a bowl of rice topped with ground meat and a geothermal-boiled egg.
Timetable
Stops & Timetable
3 round trips a day / Daily operation / All reserved seats
As of March 2021

Click here for timetable.(2021.3.13~2022.2.28)
Click here for connection information. *Timetables may remain valid for only a few months.
Train Configuration