JR KYUSHU TRAIN
Limited Express
Huis Ten Bosch
Routing
Hakata - Huis Ten Bosch
---
On-board sales/Green Car services
Please be advised that on-board sales and Green Car services are not available on the Limited Express "Huis Ten Bosch."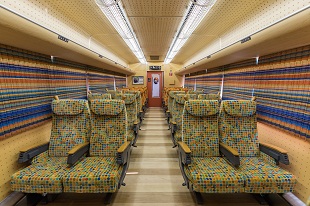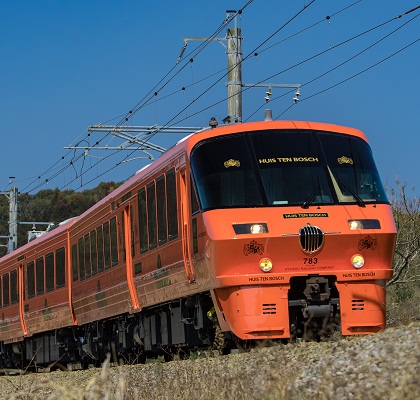 Train Configuration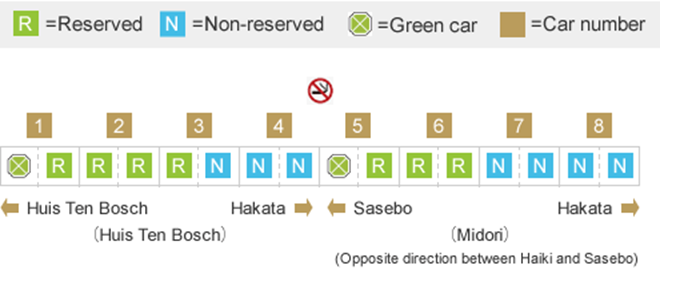 *This train is operated with connected Limited Express Midori (Hakata - Sasebo) from Hakata to Haiki. Please notice not to get on a wrong car No.
*There are some days that Limited Express Huis Ten Bosch 7, 9, 11, 17, 16, 18, 20, 26 will not be operated.
*Car No.3 of Limited Express Huis Ten Bosch 15 and 24 which excluding weekend are operated as Non-reserved seat car.
Timetable
Click here for timetable.(2019.3.16~2020.2.29)
Click here for connection information. *Timetables may remain valid for only a few months.