Train Varieties
UMISACHI YAMASACHI
Nichinan Line's resort express allows you to enjoy the rich natural surroundings of Miyazaki, a land of myth
Nichinan Line's resort express allows you to enjoy the rich natural surroundings of Miyazaki, a land of myth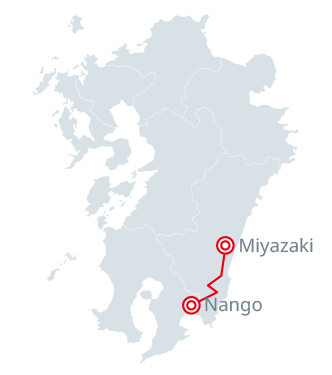 This is a popular sightseeing train where you can enjoy the beauty of Miyazaki's coast and mountains. Coastal views quickly change into deep-green mountains. As the name of the train suggests, you can enjoy a wide variety of views from the window of this train. Local obisugi (cedar) wood is used for both the interior and exterior of the train and creates the ambience of a resort.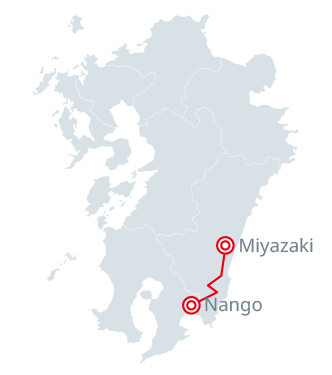 Purchase a Rail Pass
You can purchase JR Kyushu Rail Passes and reserve seats on popular Kyushu trains.
One-way and
round-trip tickets
Purchase one-way and round-trip tickets, reserved seats, and early discount tickets from the JR-KYUSHU Train Reservation page.
Train Lineup
Design & Story Trains (Sightseeing Trains)
Shinkansen (Bullet Train)
Other Limited Express