Train Varieties
800 Series Shinkansen
A luxurious train trip in a car decorated with traditional Japanese arts and crafts
A luxurious train trip in a car decorated with traditional Japanese arts and crafts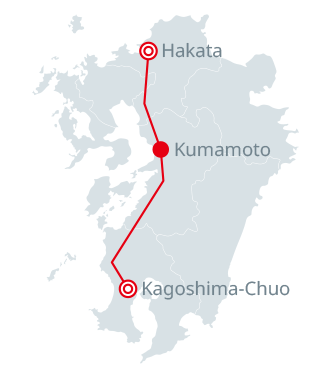 Nishijin-brocade seats, gold-gilded walls, doorway rope curtains made of rush grass and much more. With cutting-edge technology and materials combined with Japanese traditional craftsmanship, this train is leading the way in the 21st century. Once you step inside, a gorgeous space welcomes you and leads you to a wonderful journey.
*The 800 Series Shinkansen is mainly operated between Hakata and Kumamoto.
How to connect Free Wi-Fi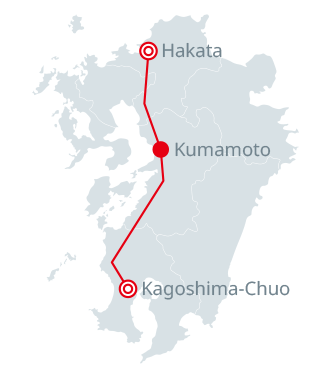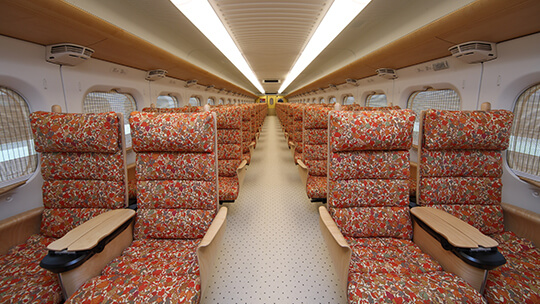 Seat design
Providing the comfortable ride of a super high-speed train. A collaboration of genuine leather and traditional woven fabrics creates a never-tiring look. There are six types of seats and each one provides a relaxing space.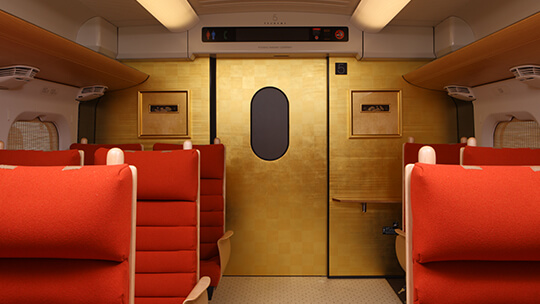 Passenger cabin and gable walls
High-quality materials, including wood from Japanese cinnamon and hard maple trees and to gold leaves, can be found everywhere. Cabins are also decorated with displays of lacquer-work and Hakata-brocade pieces.
Google Street View
Google Street View
Take a look at the Kyushu Shinkansen and D&S Train Interior.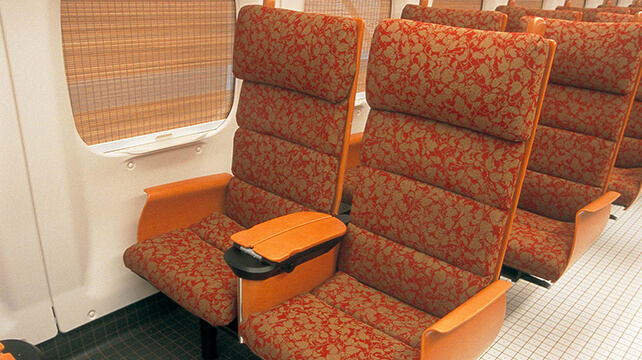 Roller shades
A wooden shade made from mountain cherry trees found in Kyushu will soften the sunlight shining on you. Wooden accents, such as plywood windowsills and wooden overhead shelves, emphasize an eco-friendly atmosphere.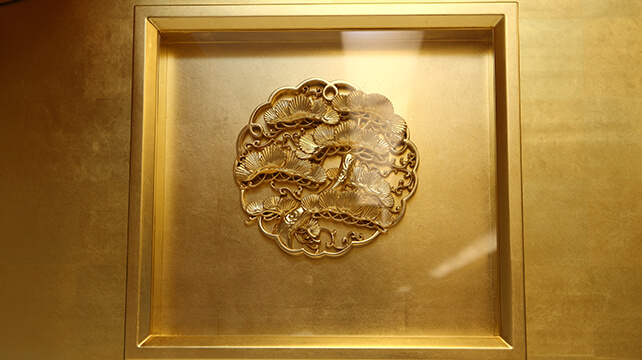 Art display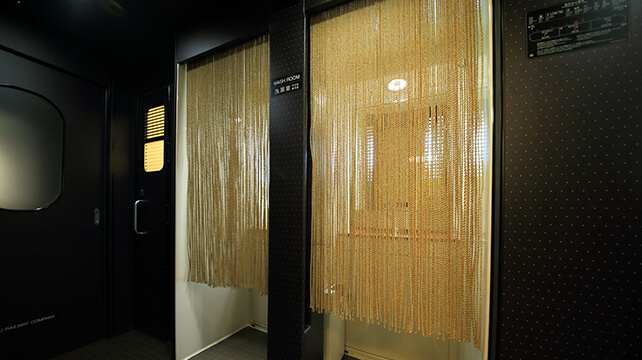 Deck area
The 800 Series Shinkansen runs through evergreen broad-leaf forests and along the coast of East China Sea. The interior of the train reflects the traditional craftsmanship of local artisans developed from crafting products in daily use. One of the examples is a powder room "doorway rope curtain" made with Yatsushiro rush grasses.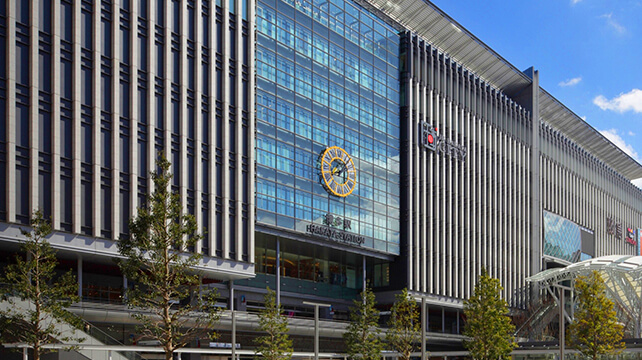 JR Hakata City (Hakata Station)
This is a new landmark in Kyushu, consisting of Amu Plaza Hakata, Amu Est, City Dining Kuten, Hakata Hankyu along with a rooftop garden and cultural facilities.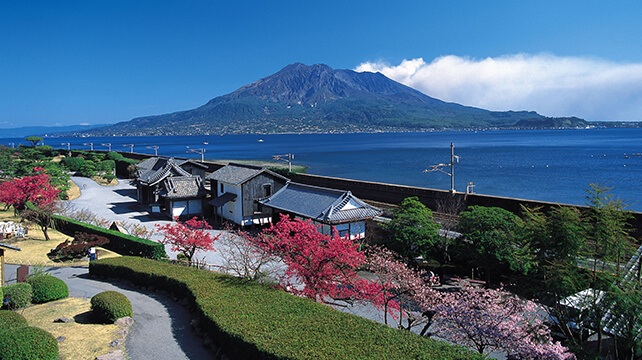 Sakurajima Volcano
This symbol of Kagoshima Prefecture is a peninsula stretching 12km east to west and 10km north to south in Kinko Bay. It was previously an isolated island and was connected with Osumi Peninsula as a result of the eruption that took place in 1914. The volcano is still active and erupts occasionally. Some good quality hot springs can be found around the mountain.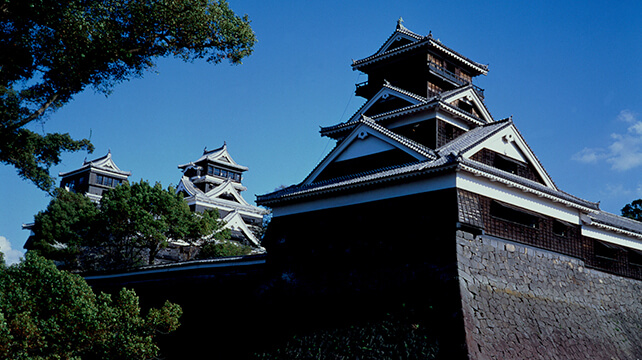 Kumamoto Castle
The castle has more than 400 years of history since its construction by the great feudal lord, Kiyomasa Kato. The main feature of this castle is the curved stonewalls called "mushagaeshi." Rows of camphor trees can be found inside the castle grounds and this tree is the symbol tree of Kumamoto Prefecture.
Train Configuration
Smoking is prohibited on this train.
R

Reserved

N

Non-reserved

Car number
SAKURA/TSUBAME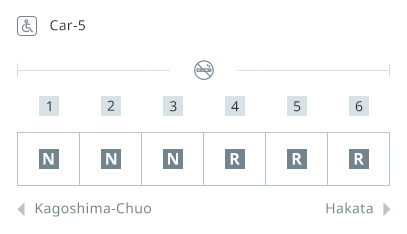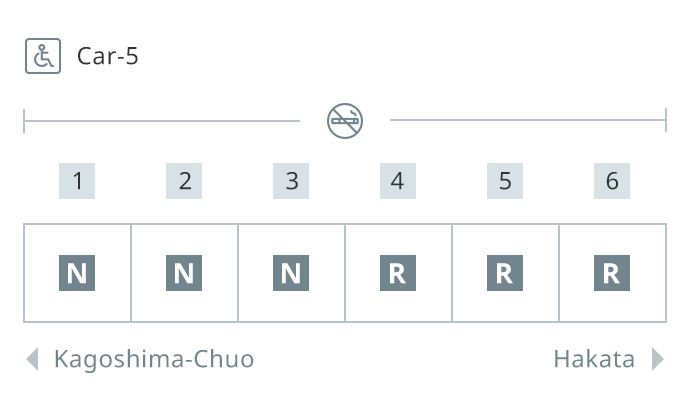 ・According to the date,train configuration will be changed.
On-board sales/Green Car services
Please be advised that on-board sales and Green Car services are not available on the "800 Series Shinkansen".
Purchase a Rail Pass
You can purchase JR Kyushu Rail Passes and reserve seats on popular Kyushu trains.
One-way and
round-trip tickets
Purchase one-way and round-trip tickets, reserved seats, and early discount tickets from the JR-KYUSHU Train Reservation page.
Train Lineup
Design & Story Trains (Sightseeing Trains)
Shinkansen (Bullet Train)
Other Limited Express