JR KYUSHU TRAINS
Limitted Express
Kyushu Odan Tokkyu
Travel to famous sightseeing
spots on this red-hot train!
This train takes you from Beppu, one of the largest hot springs resort areas, to Aso, where you will see one of the largest calderas in the world. You will enjoy the major sightseeing spots located in central Kyushu, as well as many beautiful scenic views.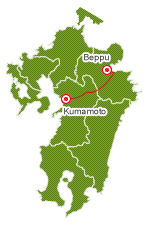 Cabin interior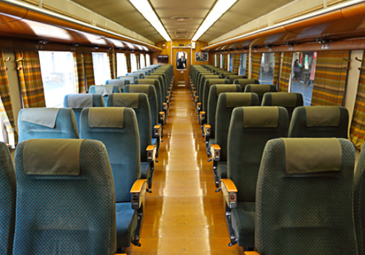 Passenger Cabin
Wooden floor give it a warm atmosphere. Large windows will allow you to fully enjoy the scenic beauty.
Enjoyment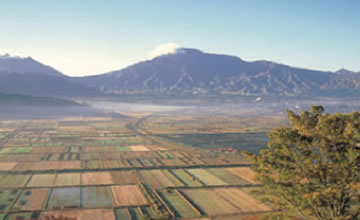 Aso Gogaku (five peaks)

Aso is a symbol of Kumamoto Prefecture. Its caldera is one of the largest in the world. The area is designated as the Aso Kuju National Park. This is a well-known sightseeing area that encompasses many hot springs and other recreational resorts.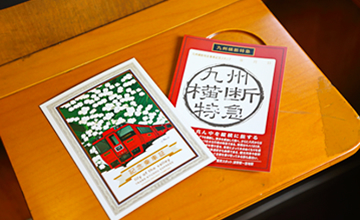 Commemorative ticket

All passengers will receive this ticket. It is also has space for a stamp that will help you memorialize your trip.
Timetable
Stops & Timetable

Click here for timetable.(2021.3.13~2022.2.28)
Click here for connection information. *Timetables may remain valid for only a few months.
Train Configuration