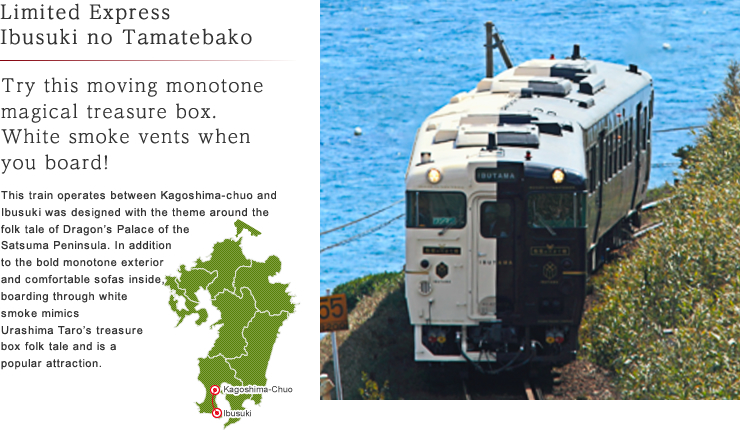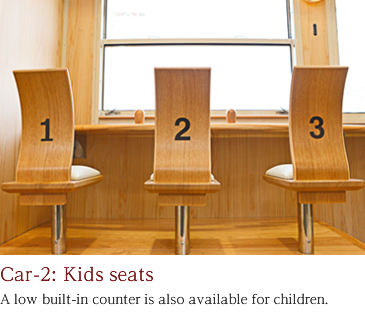 The interior of Kyushu Shinkansen and D&S Train will be covered on Google Street View.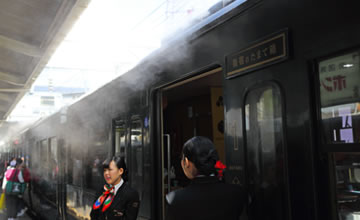 Dragon's palace smoke

When the train doors open, steam comes out from vents at the top of the doors, mimicking the smoke from the treasure box in the Dragon's Palace folk tale.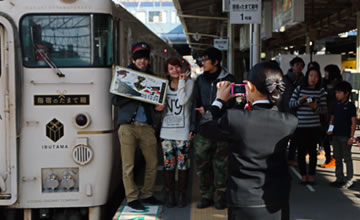 Photo services

How about a photo holding the special panel? Cabin attendants will help you memorialize your trip. Please feel free to contact your cabin attendant.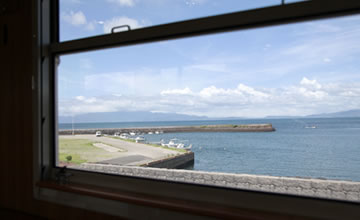 Ocean views from the train

You can enjoy a view of Kinkowan Bay and Sakurajima.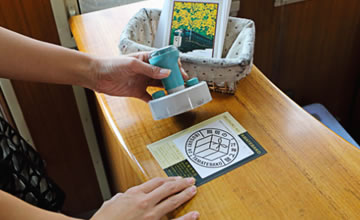 Commemorative ticket

All passengers will receive this ticket. It is also has space for a stamp that will help you memorialize your trip.
On-board souvenirs/bento lunch boxes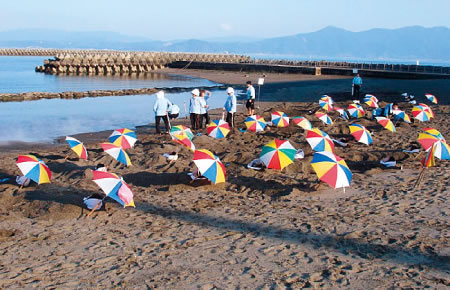 Natural Geothermal-heated Sand Bath

Soak in the warm sand and also feel the southern sea breeze. This is a must-try spa treatment for great detoxification.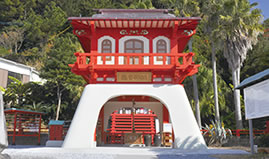 Ryugu Shrine

This shrine is located at the tip of the cape where Urashima Taro departed for the Palace of the Dragon. At this shrine where Princess Otohime is worshiped, it is said that if you write a wish on a shell and dedicate it to the shrine, your wish will be granted.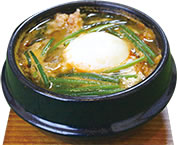 Ontamaranton

This hot Berkshire pork soup topped with a geothermal-boiled egg will be a great companion with sake.
Ontamarandon

This is a bowl of rice topped with ground meat and a geothermal-boiled egg.
Stops & Timetable
3 round trips a day / Daily operation / All reserved seats
As of March 2016

Click here for timetable.(2017.3.4~2018.2.28)(PDF)2MB
Click here for connection information. *Timetables may remain valid for only a few months. Click here for details.