JR KYUSHU TRAINS
Due to earthquake that occurred in Kumamoto, "Aso Boy!" operation between Higo-Ozu station and Aso station is halted. It will be operating as an extra train between Aso station and Oita/Beppu station for an indefinite period of time. Please click here for details.(As of April 25, 2017)
Limited Express Aso Boy!
Let' s go see the Aso caldera! The train will take you there as you play with "Kuro"
The train mascot • Kuro- will welcome you. You will enjoy a spectacular view of Aso from the panorama seating at the both ends of the train. In Car-3 you will find seating for families as well as a cafe and children's playroom.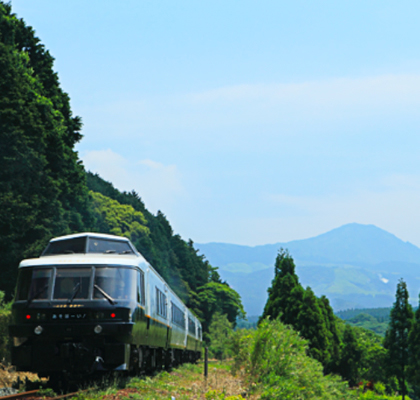 Cabin interior
Lounge (Car-4)
This is a common area where passengers can relax on a spacious sofa or sit on a bench that faces the window so as to enjoy the view.
Panorama Section (Car-1, Car-4)
Passengers will enjoy a spectacular view of Aso through the wide front windows. The 1 x 2 seat configuration provides for spacious comfortable seating.
White "Kuro" seat
This is a unique seat for an adult and a child sitting together. The child seat is always on the window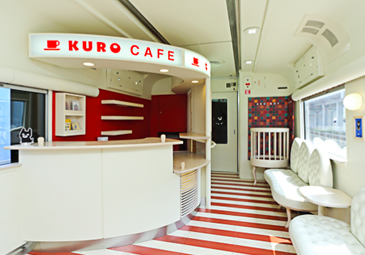 Kuro Cafe
A variety of snacks and original goods are available for purchase while on the train. A low counter for children is also available.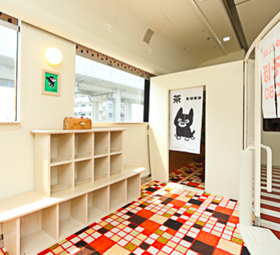 Japanese-style Room
Children can play on the floor.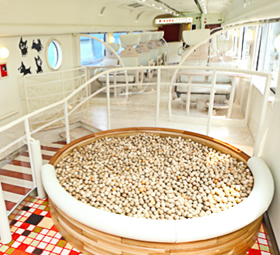 Wood-filled Pool
Children can play in a pool filled with wooden balls.
Book Collection
This is a collection of picture books. You can also find the original Kuro picture books.
Coach seats
Seats are covered with a colorful fabric.
The interior of Kyushu Shinkansen and D&S Train will be covered on Google Street View.
Enjoyment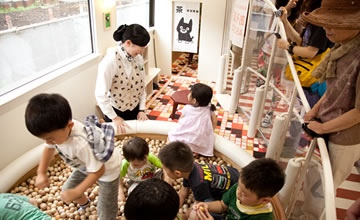 A cabin attendant and young passengers

A cabin attendant is always by the Wood-filled Pool to watch and play with children.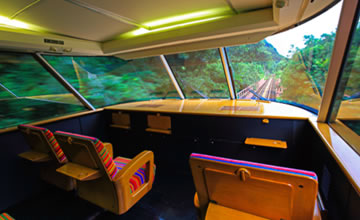 A view from the Panorama Section

In addition to views of Aso, if you are interested in seeing the switchbacks from Seta to Tateno and Akamizu, a panorama seat is perfect.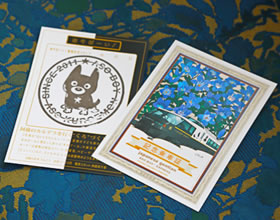 Memory Card

All passengers will receive this card. It is also has space for a stamp that will help you memorialize your trip.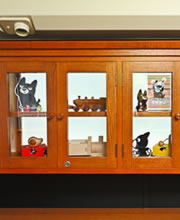 The train is decorated with Kuro illustrations both inside and outside. There is Kuro in 101 different poses on the exterior of the train.
Destinations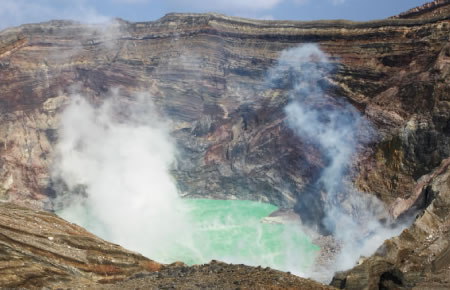 Nakadake Volcanic Vent

This is one of the must-see sites in Aso. Feel the power of the earth. Nakadake is fully active volcanic vent. You can get close to the smoking vent. A tour with an experienced and knowledgeable guide is recommended.
*The volcanic vent area may not be accessible depending on volcanic activity alert level and weather.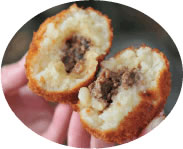 Aso Torimiya

"Baroquette" is a croquette made with a salty-sweet horsemeat center.

Stationmaster Kuro's Office

Kuro welcomes you at the Aso Station. Feel free to come in the office. Kuro's panel is available here for photos.
Timetable
Due to earthquake that occurred in Kumamoto, "Aso Boy!" operation between Higo-Ozu station and Aso station is halted. It will be operating as an extra train between Aso station and Oita/Beppu station for an indefinite period of time.(As of April 25, 2017)
Stops & Timetable
2 round trips a day
As of April 2017

Click here for timetable.(2018.7.14~2019.2.28)                                 
Click here for connection information. *Timetables may remain valid for only a few months.
●The Limited Express "Aso Boy!" in operation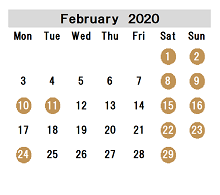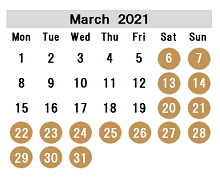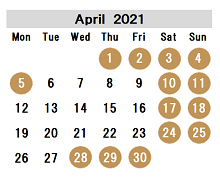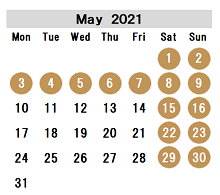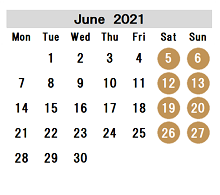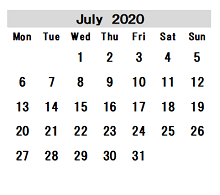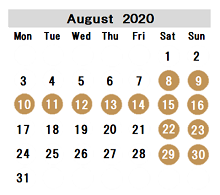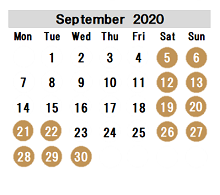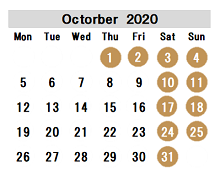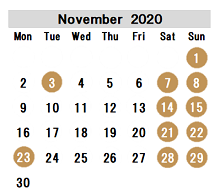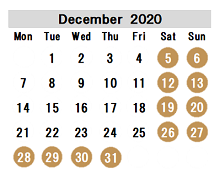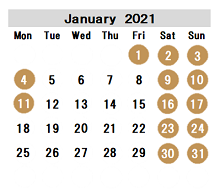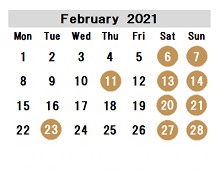 Train Configuration