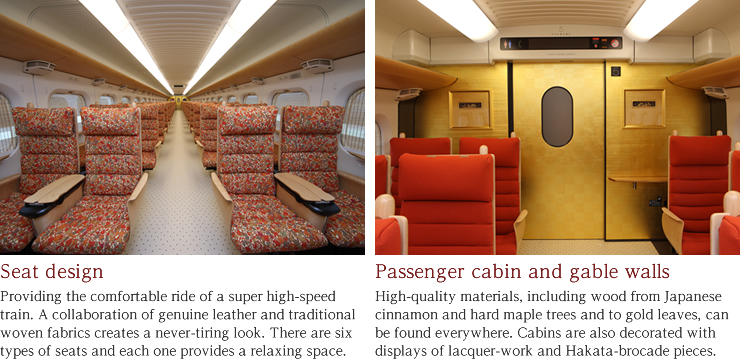 The interior of Kyushu Shinkansen and D&S Train will be covered on Google Street View.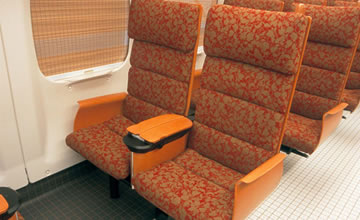 Roller shades

A wooden shade made from mountain cherry trees found in Kyushu will soften the sunlight shinning on you. Wooden accents, such as plywood windowsills and wooden overhead shelves, emphasize an eco-friendly atmosphere.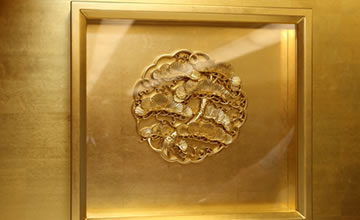 Art display
Deck area

The 800 series Shinkansen runs through evergreen broad-leaf forests and along the coast of East China Sea. The interior of the train reflects the traditional craftsmanship of local artisans developed from crafting products in daily use. One of the examples is a powder room "doorway rope curtain" made with Yatsushiro rush grasses.
Wheelchair-accessible restroom
On-board souvenirs/bento lunch boxes
Kurumegasuri Handkerchief & Tissue Pouch

How about a set that includes a handkerchief and a tissue pouch made with traditional Kurumegasuri fabric as a souvenir for your family or friends? The fabric pattern for the handkerchief is the same as the vest worn by cabin attendants. Another cute patterned fabric is used for the tissue pouch.
1,340 yen (tax included)
*On-board sales are limited to certain trains.
Sakura-Saku Bento Lunch Box

This is an original Kyushu Shinkansen's boxed lunch. This colorful lunch consists of a variety of popular boxed lunch food from Kyushu including Tosu shao-mai (steamed pork dumplings) and Chikuzenni cooked vegetables along with three different types of steamed rice. 
1,030 yen (tax included)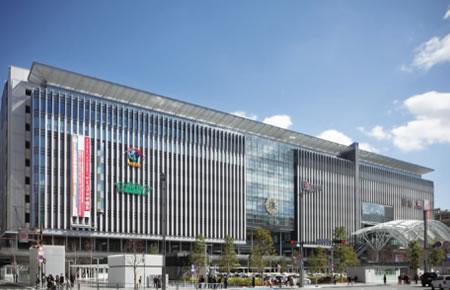 JR Hakata City (Hakata Station)

This is a new landmark in Kyushu, consisting of Amu Plaza Hakata, Amu Est, City Dining Kuten, Hakata Hankyu along with a rooftop garden and cultural facilities.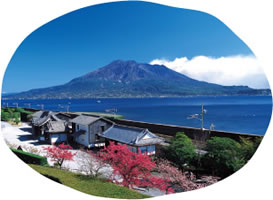 Sakurajima Volcano

This symbol of Kagoshima Prefecture is a peninsula stretching 12km east to west and 10km north to south in Kinko Bay. It was previously an isolated island and was connected with Osumi Peninsula as a result of the eruption that took place in 1914. The volcano is still active and erupts occasionally. Some good quality hot springs can be found around the mountain.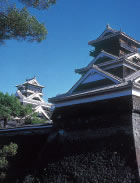 Kumamoto Castle

The castle has more than 400 years of history since its construction by the great feudal lord, Kiyomasa Kato. The main feature of this castle is the curved stonewalls called "mushagaeshi." Rows of camphor trees can be found inside the castle grounds and this tree is the symbol tree of Kumamoto Prefecture.

Click here for timetable.(2017.3.4~2018.2.28)(PDF)
Click here for connection information. *Timetables may remain valid for only a few months. Click here for details.
・According to the date,train configuration will be changed.