Train Varieties
N700 Series Shinkansen
Aerodynamically the fastest train connecting Kyushu and Honshu
Aerodynamically the fastest train connecting Kyushu and Honshu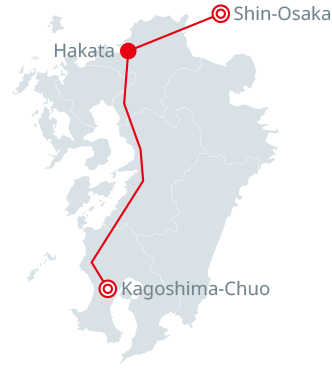 N700-series train runs from Kyushu through the Setouchi region. The exterior is a celadon-like glowing blue-white color. The wood and a deep-toned fabric interior provides a simple yet classy atmosphere.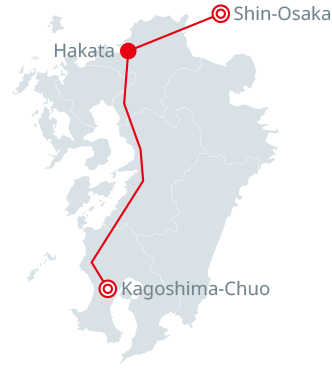 Purchase a Rail Pass
You can purchase JR Kyushu Rail Passes and reserve seats on popular Kyushu trains.
One-way and
round-trip tickets
Purchase one-way and round-trip tickets, reserved seats, and early discount tickets from the JR-KYUSHU Train Reservation page.
Train Lineup
Design & Story Trains (Sightseeing Trains)
Shinkansen (Bullet Train)
Other Limited Express