Shareholder Returns
Shareholder returns policy
JR Kyushu places importance on providing stable provision of returns to shareholders over the long-term.
For each fiscal year through FY22.3, we are targeting a dividend payout ratio of 35%, with minimum dividend per share of 93.0 yen.
Additionally, we will implement a share repurchase to increase our capital efficiency opportunistically.
Dividend per share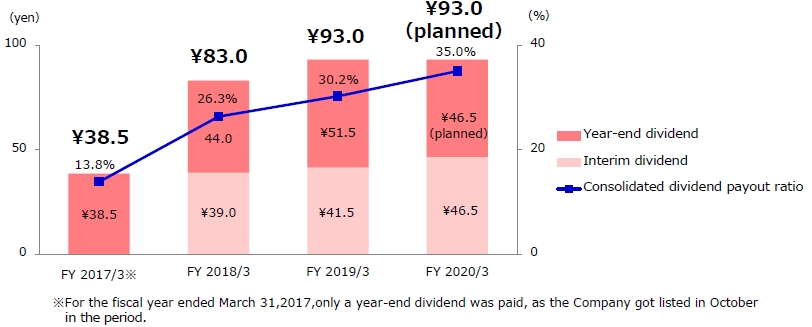 Share Repurchases
Method of acquisition
Repurchase period
Total number of shares
to be repurchased
Total purchase
cost for shares
Purchase on the market
November 6, 2019,
through March 31, 2020
3.2 million shares
(upper limit)
¥10.0 billion
(upper limit)