1.Green Bonds for JR Kyushu
JR Kyushu defines materiality as points that the JR Kyushu Group must focus on at all times, and we discuss these points in terms of both importance to JR Kyushu and importance to society. We are implementing a variety of initiatives to "address environmental issues (climate change and resource conservation)," which is one of our material issues. For example, our mainstay railway business provides a form of transportation with good energy efficiency and a low environmental burden. To further leverage the distinctive characteristics of railways, we are taking steps to foster efficient energy usage, such as the introduction of energy-saving rolling stock, and we are working to reduce CO₂ emissions, which are a cause of global warming. Through the issuance of green bonds, we will implement initiatives for ESG management in order to realize "what we aim to be" for all stakeholders, including customers, local communities, shareholders and investors, and employees.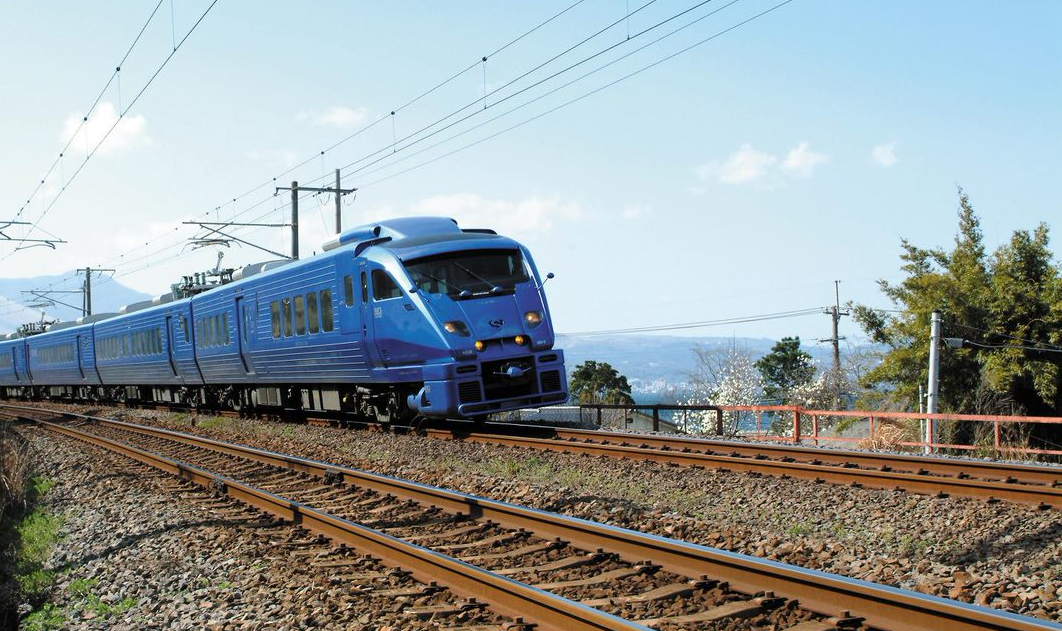 2.Details of the Green Bond
Details of the Green Bond
Bond name
Kyushu Railway Company 8th Issuance of unsecured bonds
(with specific inter-bond pari passu clause)
(Green Bond)
Tenor
10 years
Issue size
JPY20billion
Offering date
April 9, 2021
Payment date
April 15, 2021
Interest rate
0.265%
Use of proceeds
New types of energy-saving train cars and disaster preparedness railway
work for Kyushu Shinkansen , renovation of employee training center

Bond rating
AA-(Rating and Investment Information, Inc.(R&I))
3.Investment Announcements for JR Kyushu Green Bond
We introduce the investors who have announced that they invest in this green bond.
(As of April 9, 2021 / In the order of Japanese syllabary)
・Asset Management One Co., Ltd.
・IIZUKA SHINKIN BANK(iiSHiN)
・Kagoshima Prefectural Credit Federation of Agricultural Cooperatives
・KAGOSHIMA SHINKIN BANK
・The Juroku Bank, Ltd.
・SUMITOMO LIFE INSURANCE COMPANY
・SUWA SHINKIN BANK
・Japan Ceremonial Occasion Mutual Aid Society
・THE DAIDO FIRE AND MARINE INSURANCE CO., LTD.
・DaitokyoShinkumi Credit Cooperative
・Too Shinkin Bank
・Tokio Marine Asset Managemant Co., Ltd
・Tokio Marine&Nichido Fire Insurance Co., Ltd.
・Tokyo City Shinkin Bank
・TONO SHINKIN BANK
・GAKKOHOJIN NAKAMURASANGYOGAKUEN
・Nissay Asset Management Corporation
・The Promotion and Mutual Aid Corporation for Private Schools of Japan
・The Hanno-Shinkin Bank
・THE HIRATSUKA SHINKIN BANK
・THE FUKUOKA CHUO BANK, LTD.
・MIYAZAKI DAIICHI SHINKIN BANK
・MINAMI NIPPON BANK
・The Rokinren Bank
4.Green Bond Framework
JR Kyushu has developed the Green Bond Framework based on the International Capital Market Association Green Bond Principles 2018 (ICMA GBP 2018) and the Ministry of Environment of Japan Green Bond Guidelines 2020 (GBG 2020).
Kyushu Railway Company Green Bond Framework

  (Note) Some descriptions mentioned in the framwork have been changed as below.
  2.2 Process for Project Evaluation and Selection
  ・"The Executive Officer and General Manager of the Finance and Accounting Department"
    → " The General Manager of the Finance and Accounting Department"
  ・"the Ecology Committee" → "the ESG Strategy Committee"
5.External Reviews
Second-Party Opinion
JR Kyushu has commissioned Sustainalytics to provide a Second-Party Opinion to ensure alignment with ICMA GBP 2018 and GBG 2020.
Sustainalytics Second-Party Opinion

Green Bond Assessment
JR Kyushu has received "GA1" evaluation, the highest level of R&I Green Bond Assessment which evaluates the extent to which raised funds are used to resolve environmental issues.
R&I Green Bond Assessment

6.Reporting
Once per year, we will disclose on our website reporting related to the use of proceeds and the environmental benefits.
The Report on Kyushu Railway Company 8th Issuance of unsecured bonds (Green Bond)


 (as of the end of March 2021)