JR KYUSHU TRAINS
It is impossible to operate from Yatsushiro - Yoshimatsu at Hisatsu line due to the effect of heavy rain, therefore "SL Hitoyoshi" will be operated temporarily between Kumamoto - Tosu.
For more details, here!
SL Hitoyoshi
A nostalgic train ride where you can hear, smell and feel the power of the locomotive.
Enjoy the sounds, smoke and vibration of a powerful steam locomotive along with the unchanged beauty of the Kuma River. This very popular train has observation cars as well as a historical display.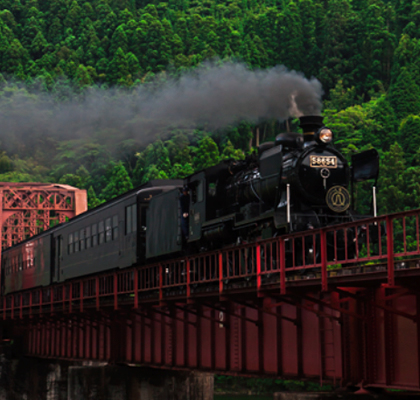 Cabin interior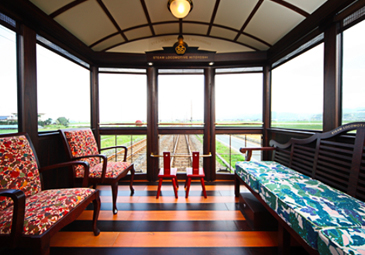 Observation Car (Car-3)
Pick a favorite chair from four different types of comfortable seating and spend some quality time in this observation lounge surrounded by luxurious rosewood accents. *You can enjoy panoramic views on the train bound for Hitoyoshi.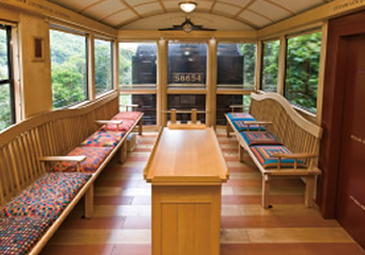 Observation Car (Car-1)
Enjoy a relaxing time with your travel companions in this classy lounge constructed with maple wood. *you can also enjoy panoramic views on the train bound for Kumamoto.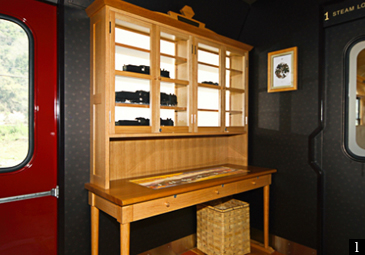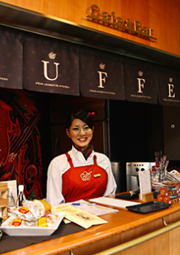 Bar counter (Car-2)
Light meals, snacks and beverages are available here. You can also find original souvenirs for purchase. Enjoy a coffee/tea break in a warm chic atmosphere constructed using exotic woods.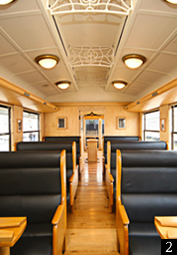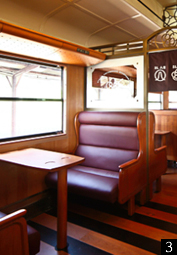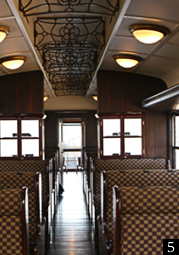 Classical interior using wood, fabrics and genuine leather. You will also find a collection of books and a historical display on board.
1SL Museum (Historical Display) 2 3 5Seats 4Book Collection
The interior of Kyushu Shinkansen and D&S Train will be covered on Google Street View.
Enjoyment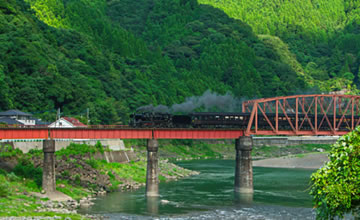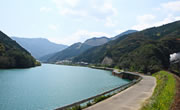 Kuma River

You will enjoy a view of the Kuma River when traveling between Yatsushiro and Hitoyoshi. The river surface is a deep emerald green color on sunny days.



"SL Hitoyoshi" offers a variety of services to help memorialize your trip. Rental uniforms for children are available for a photo shoot. When the train is at a station, you can speak with the locomotive engineer.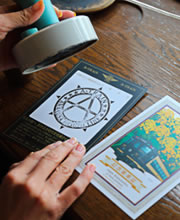 Commemorative ticket

All passengers will receive this ticket. It is also has space for a stamp that will help you memorialize your trip.
Photo services

Our cabin attendants will help you to make your trip a memorable journey. You can borrow a cabin attendant's hat to for pictures.
On-board souvenirs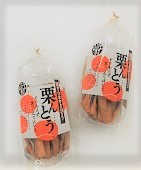 KURINTO

Chestnut paste is mixed with Karinto dough to make the fried chestnut cookies. It's very addictive with a lightly sweet and delicious flavor.
410 yen(tax included)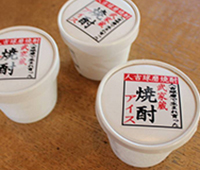 Shochu Ice Cream

The two-layered ice cream of shochu-added sherbert and vanila ice cream.
340 yen(tax included)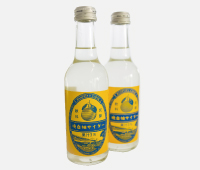 BAMPEIYU Cider

The special product of Yatsushiro City in Kumamoto,"Bampeiyu" citrus is used. Banpeiyu's moderate sourness and soda bring the fresh taste.
270 yen(tax included)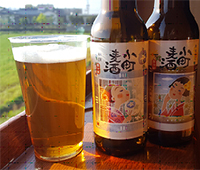 Craft Beer

Deep-flavored taste beer with fruity aroma and slight bitterness.
640 yen(tax included)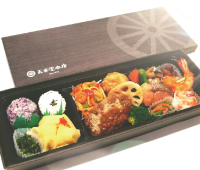 86 (Hachi-Roku) Lunch Box

The original lunch box of SL Hitoyoshi. Focusing on additive-free ingredients, the excellent specialty hamburger is made of brand beef, "Wa-O" from Kumamoto.
1,200 yen(tax included)
*There are some cases that the on-board sales is not open even if the train is operating on. Please be understanding in advance.
Destinations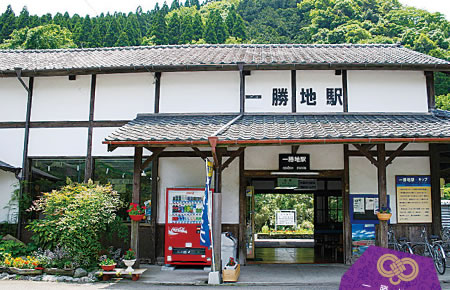 Isshochi Station
●Local food sales
When "SL Hitoyoshi" stops at this station, local foods, including Satsuma Shochu, Yuzu Yokan, Pear Steak Sauce and Tanada Rice, are available on the platform.
●Lucky-charm ticket You can purchase a lucky-charm ticket that supposedly will allow you succeed in your struggles.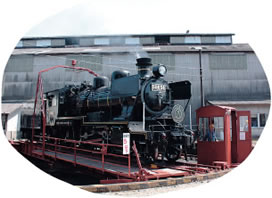 Turntable

Turntables are designed to rotate a locomotive. It is rare to see them in these days. You can actually watch the "SL Hitoyoshi" turn around and change direction. You will find this of interest even if you are not a railroad buff.

Hitoyoshi Carbarn

This is the only stone carbarn that is still in use in Japan today. It was built in 1911 by local masons using stones from the Kuma region. Three arches add a very distinctive entrance to the building.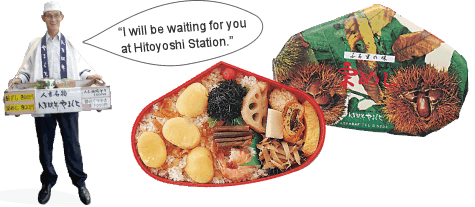 Kurimeshi Bento (chestnut rice lunch)

This is a long popular bento that was first introduced in 1965. The famous bento vender, Shobu, is still selling it on the platform in old traditional hand-carried manner.
Timetable
It is impossible to operate from Yatsushiro - Yoshimatsu at Hisatsu line due to the effect of heavy rain, therefore "SL Hitoyoshi" will be operated temporarily between Kumamoto - Tosu.
For more details, here!
Stops & Timetable
1 round trip a day
As of March 2020
Click here for timetable.(2021.3.13~2022.2.28)
Click here for connection information. *Timetables may remain valid for only a few months.
Train Configuration