JR KYUSHU TRAINS
Limited Express
Hayato no Kaze
A jet-black train indicative of the good old day
This express train operates between Yoshimatsu (Hisatsu Line) and Kagoshima-chuo. Sights to be seen include Kareigawa Station that still retains its original look from back in the Meiji period. Between Kagoshima and Shigetomi, you will also have a view of the Sakurajima Volcano on Kinko Bay. The train offers an observation lounge. Bento lunch boxes, local beers and desserts are available for purchase while on board.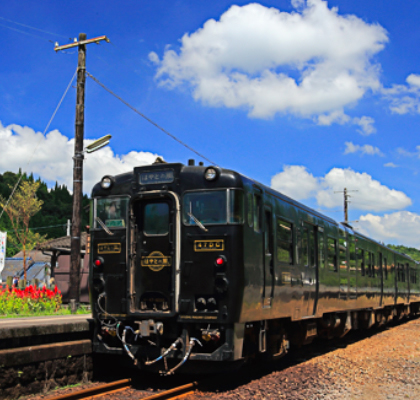 Cabin interior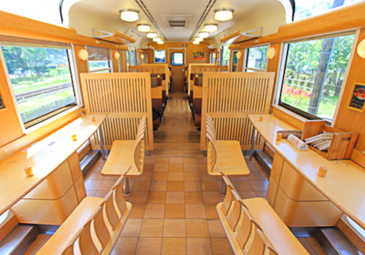 Observation lounge
All passengers can access the observation lounge, decorated in a bright southern taste, to enjoy dynamic scenic views through the large windows.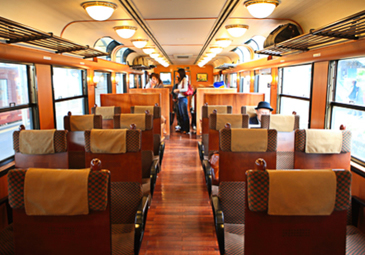 Passenger cabin
A wooden interior provides a warm and inviting atmosphere.
The interior of Kyushu Shinkansen and D&S Train will be covered on Google Street View.
Enjoyment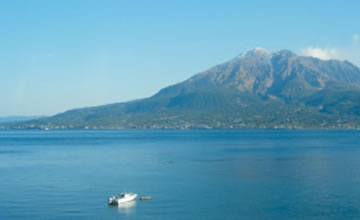 A view of Kinko Bay and Sakurajima

"Hayato no Kaze" runs alongside Kinko Bay.
You will see majestic Sakurajima Volcano across the shiny water surface.
(Between Kagoshima and Shigetomi)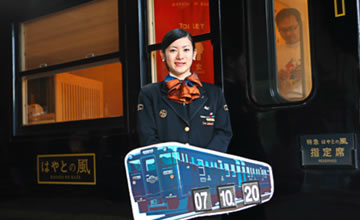 Photo services

How about a photo holding the special panel? Cabin attendants will help you memorialize your trip. Please feel free to contact your cabin attendant.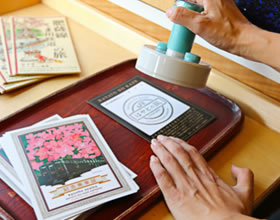 Commemorative ticket

All passengers will receive this ticket. It is also has space for a stamp that will help you memorialize your trip.
On-board souvenirs/bento lunch boxes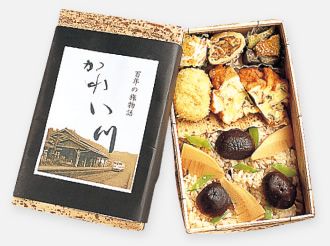 Hyakunen no Tabimonogatari KAREIGAWA

The lunch box is full of all the nostalgic local tastes.
1,200 yen (tax included)

*Please purchase the exchange ticket beforehand at JR Kyushu Midori no Madoguchi Ticket Counter.
*Please apply at least 2 days in advance.
*Not available on excluded days, Mondays (available if Monday falls on a holiday) and Dec. 30 - Jan. 3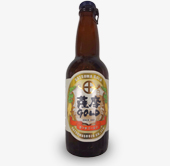 Sparkling Liquor "SATAUMA GOLD"

The saparkling liquor made from the local specialty, "Kogane Sengan" sweet potatoes from Minami Satsuma region.
600 yen (tax included)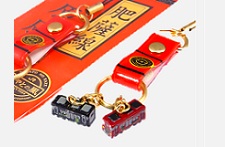 Hayato no Kaze & Isaburo / Shinpei Mobile Phone Strap

840 yen/each (tax included)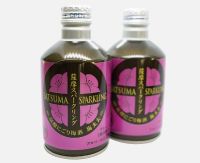 Satsuma Sparkling

Champagne-like, rich-flavored sparkling plum wine with mashed Nanko plums.
270 yen (tax included)
*There are some cases that the on-board sales is not open even if the train is operating on. Please be understanding in advance.
Destinations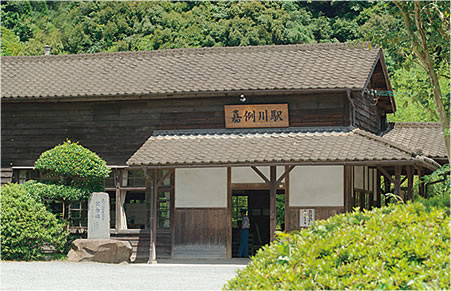 Kareigawa Station

Opened in 1903, this is one of the oldest stations on Hisatsu Line. This retro-building is a popular sightseeing spot.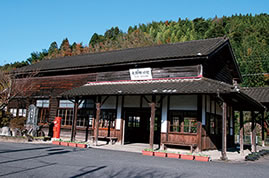 Osumi-Yokogawa Station

This is the other oldest station on the Hisatsu Line. Bullet holes from World War II can still be seen on a post on the platform. The building survived the war and is still in use today.
Timetable
Stops & Timetable
2 round trips a day / Daily operation
As of March 2020

Click here for timetable.(2021.3.13~2022.2.28)
Click here for connection information. *Timetables may remain valid for only a few months.
Train Configuration