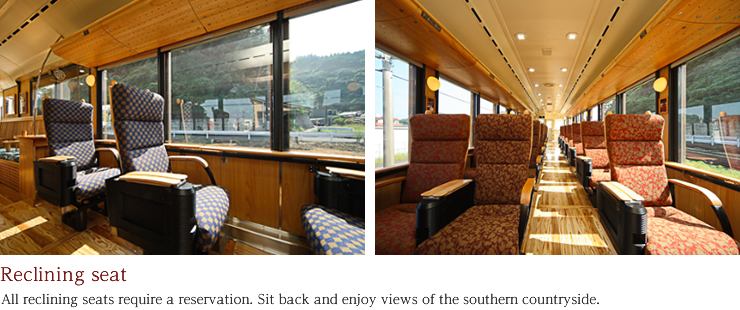 The interior of Kyushu Shinkansen and D&S Train will be covered on Google Street View.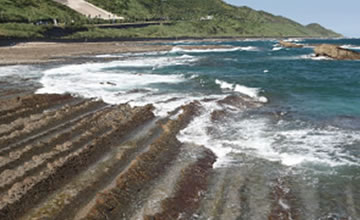 A view of Devil's Washboard from the train window

Between Aoshima Island and Kinchaku Island to the south, you will see a 8km-long beach with wave-like rocks called the "Devil's Washboard." The coastal soil has been washed by ocean wave for such a long period of time that only the layers of the hard sandstone bed remain. They resemble a giant washboard beach and people are able walk on it when the tide is low.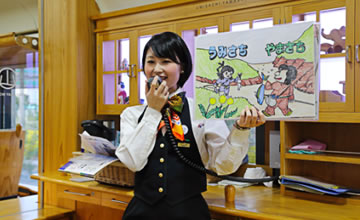 On-board picture story show

Cabin attendants will provide a picture story board on the "Umisachi-Yamasachi Legend."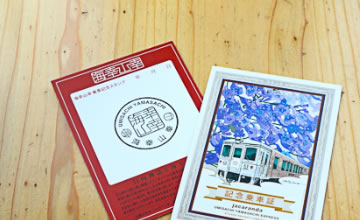 Commemorative ticket

All passengers will receive this ticket. It is also has space for a stamp that will help you memorialize your trip.
On-board souvenirs/bento lunch boxes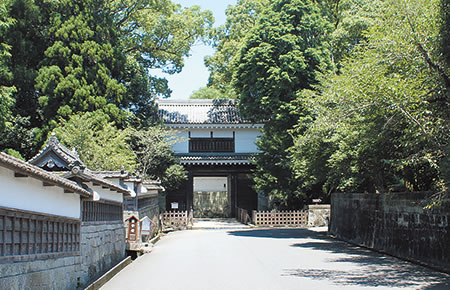 Obi Castle Remains

Obi Castle was said to be built during the period when China was divided between the Northern and Southern Dynasties. The front castle gate was restored in 1978 and is the only remaining building. This place is also known as a great cherry blossom viewing spot in spring.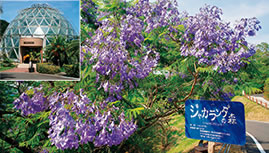 Subtropical Crop Research Institute / Botanical Garden

This is a subtropical botanical garden is located adjacent to the "Michinoeki Nango" roadside station. You will be able to see a wide variety of rare flowers and fruits in a huge glass-covered greenhouse.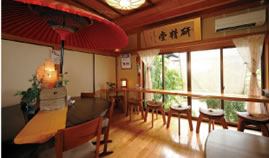 Gallery Kodama

Enjoy a relaxing time at this gallery building, a restored merchant house from the Meiji period.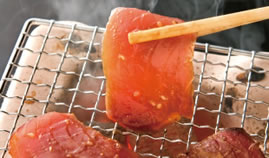 Char-broiled Pole-and-line-caught Nichinan Skipjack

Nichinan has the highest yield of skipjack caught by pole-and-line method. This dish has become very popular locally since it was first introduced in May 2010, and is now attracting visitors from all around Japan. Skipjack tuna is normally consumed raw or lightly roasted. Char-broiled is a totally new way. Enjoy the special dish that you can find only here in Nichinan area.
Stops & Timetable
1 round trip a day
As of January 2017

Click here for timetable.(2017.3.4~2018.2.28)(PDF)
Click here for connection information. *Timetables may remain valid for only a few months. Click here for details.
●The Limited Express "Umisachi-Yamasachi" in operation