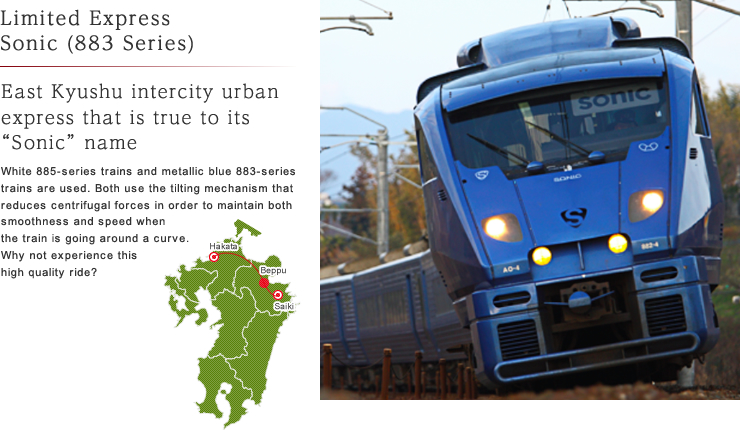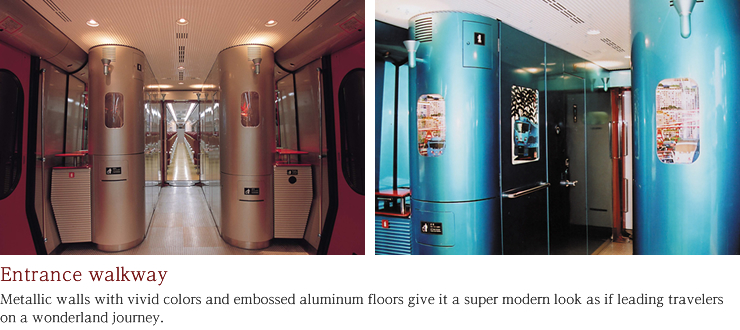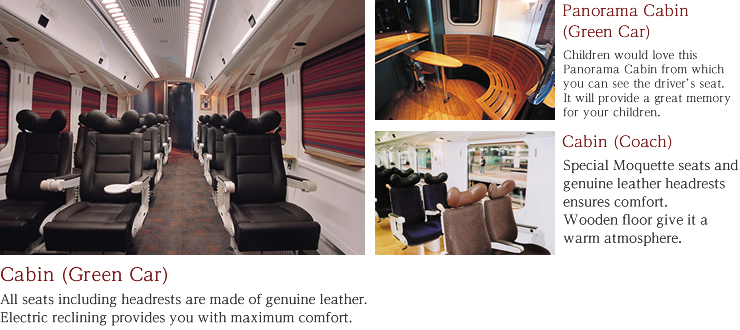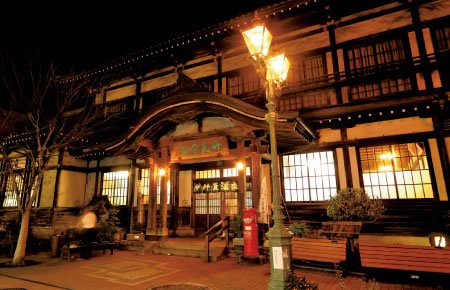 Takegawara Hot Springs

This building is the landmark of the Beppu Hot Springs resort. In this gorgeous karahafu zukuri (cusped gable) style building, hot springs tubs as well as geothermal-heated sand baths are available. The high-ceiling early-Showa inspired lobby provides a relaxing space after bathing.
Hot springs steam

The scenery of steam coming out of the chimneys of hot springs facilities in Beppu is something that Japanese have enjoyed for ages. In Meiji period, well-known authors such as Akiko Yosano and Kyoshi Takahama also fell in love with the landscape and even wrote about it. The cultural landscape of Beppu, a hot springs wonderland, was awarded second prize in "The 100 Landscapes of Japan to be Preserved for 21st Century."
Click here for timetable.(2017.3.4~2018.2.28)(PDF)
Click here for connection information. *Timetables may remain valid for only a few months. Click here for details.