Sample Itineraries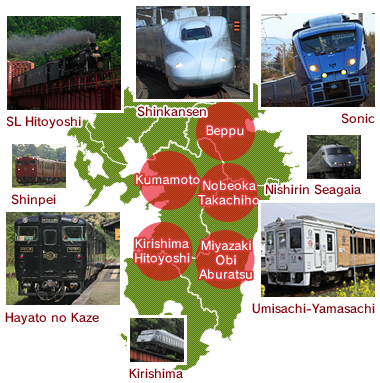 Fukuoka

Beppu

Beppu

Nobeoka

Takachiho

Miyazaki

Miyazaki

Obi

Aburatsu

Kirishima

Kirishima

Hitoyoshi

Kumamoto

Kumamoto

Fukuoka
DAY-1

Lots of surprises are to be found in Beppu!

Hakata Station Beppu Station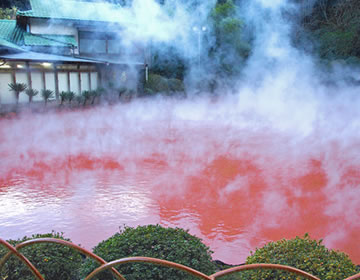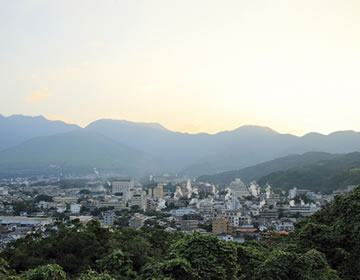 Do not miss the "hells" while you are in Beppu. You will be surprised to see hot spring sources spouting out hot mud as well as hot spring water. The view is like a scene straight out of hell.The view of the white clouds of steam vapor in Beppu from the Beppu Vista is also wonderful.
DAY-2

Great views and delicious food all in one day

Beppu Station Nobeoka Station Miyazaki Station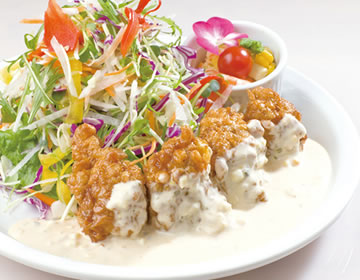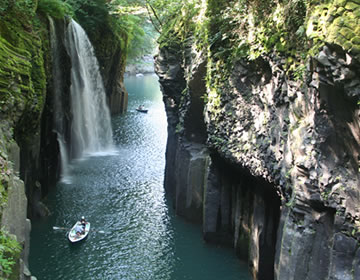 Try the local chicken dish, Chicken Nanban, while you are in Miyazaki. This dish consists of fried chicken flavored with Nanban Vinegar (vinegar flavored with spring onion and red peppers) and is served with a tartar sauce. After satisfying your hunger, visit the 7km-long Takachiho Gorge with 80 to 100m high cliffs. You can also take a boat ride for a closer look and to truly experience the exceptional beauty of this gorge.
DAY-3

Try your luck before enjoying a soak in a hot springs

Miyazaki Station Obi Station Aburatsu Station Miyazaki Station Kirishima-Jingu Station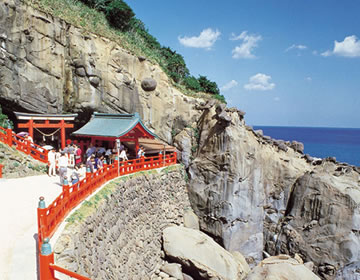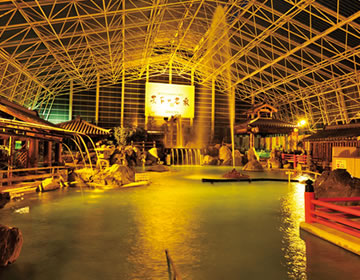 You will find the vermilion-lacquered main chamber of this shrine in a natural cave. Throw Undama stones as you pray for a wish to come true. Men must use their left hand and women must use their right hand. If you are successful in tossing your stone into the hole, your wish will supposedly be granted. Visit the Kirishima hot springs located in natural surroundings on the same day.
DAY-4

Must-try Kumamoto delicacies

Kirishima-Jingu Station Hayato Station Yoshimatsu Station Hitoyoshi Station Kumamoto Station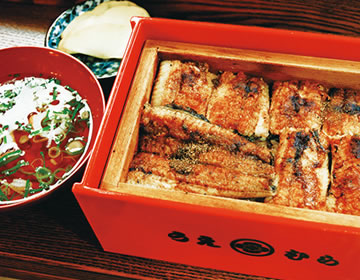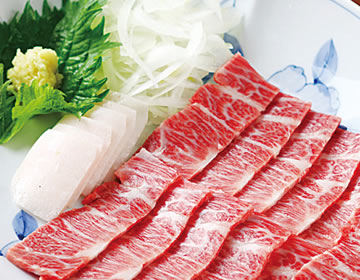 Try the barbecued eel dish at the Uemura restaurant near Hitoyoshi Station. You can enjoy tender and savory charcoal barbecued eel. Kumamoto is also well known for its raw horse-meat dishes.
DAY-5

Explore the beauty of Kumamoto

Kumamoto Station Hakata Station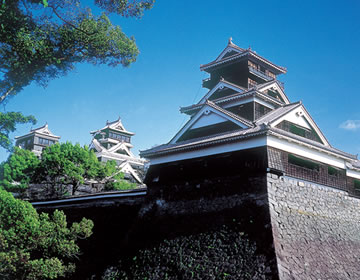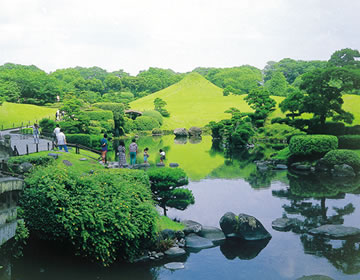 When you are in Kumamoto, don't forget to visit the beautiful Kumamoto Castle, one of the three great castles in Japan. You should set aside some time to drop by Suizenji Jojuen Garden. The construction of this circuit-style garden began in 1636 and took about 80 years to complete.