Sample Itineraries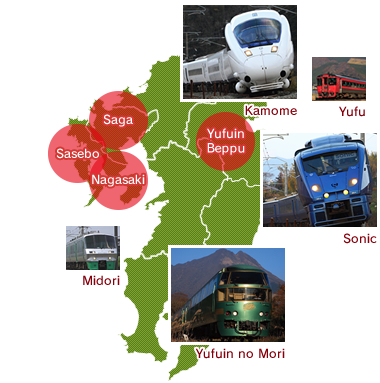 Fukuoka

Kashima

Ureshino

Ureshino

Takeo

Sasebo

Sasebo

Nagasaki

Nagasaki

Yufuin

Yufuin

Beppu

Fukuoka
DAY-1

See the most popular attractions

Hakata Station Hizen-Kashima Station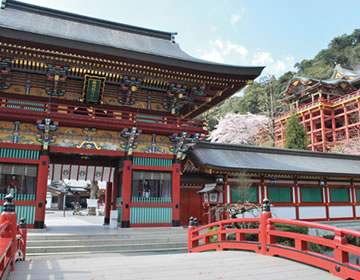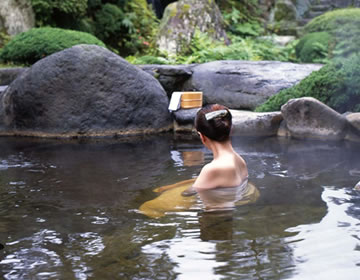 Inari shrine is where the god of harvest is worshiped. This famous shrine is one of three major Inari shrines found in Japan. Approximately 3 million visitors take time to enjoy this holy place every year. The main chamber is built into the side of the hill will fill you with awe. If you wish to soothe away the weariness of your journey, how about a visit to the Ureshino Hot Springs? One of Japan's three best beautifying hot springs will do wonders for your skin.
DAY-2

Picturesque places

Takeo-onsen Station Sasebo Station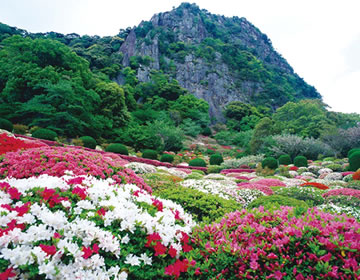 This garden located in the shadow of Mifuneyama was opened in 1845 following three years of construction. A wide variety of seasonal flowers add beauty to this extensive garden. In the spring, you will find the view of 200,000 azalea trees blooming amazing. Kujukushima is another scenic spot where you can enjoy stunning views of over 200 small islands "floating" in the ocean within the Saikai National Park. Tour cruises are also available.
DAY-3

See & feel the beauty of Nagasaki!

Sasebo Station Nagasaki Station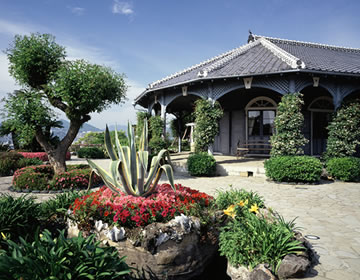 On top of a hill overlooking Nagasaki City, there is the house of Thomas Glover, which was built in 1863. This house is the oldest wooden western-style structure in Japan still in existence, and it is listed as an important cultural asset of Japan. Visit Mount Inasa, especially after dark, and enjoy a spectacular view from the mountaintop observatory. This view has been chosen as one of the World's Top Three Night Views.
DAY-4

Explore Yufuin!

Nagasaki Station Tosu Station Yufuin Station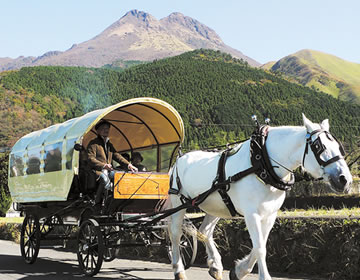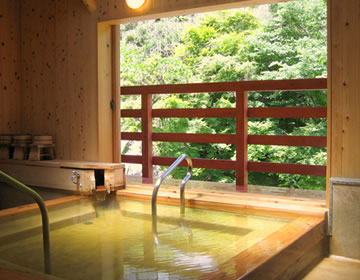 One of the best hot springs resorts in Japan, Yufuin attracts visitors from all over Japan as well as from abroad. You will enjoy the harmony of nature and superior quality hot springs. Superb accommodations are found all around this resort area. Horse-drawn carriage rides are available in the town. Enjoy the pleasing atmosphere of Yufuin with the sound of horse hoofs on the pavement in the background.
DAY-5

Get the most out of your itinerary!

Yufuin Station Beppu Station Hakata Station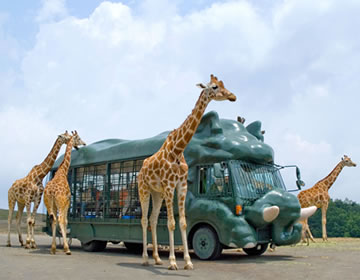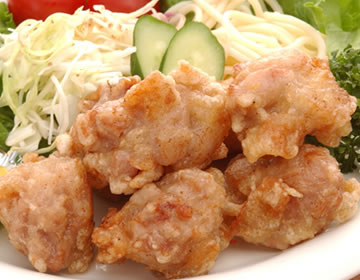 In this extensive park, 1,400 animals (70 species) live in a natural environment. Enjoy a Jungle Bus ride to get up close to the African animals that includes lions and giraffes. As for a local dining treat in the Beppu area, try the popular chicken tempura.